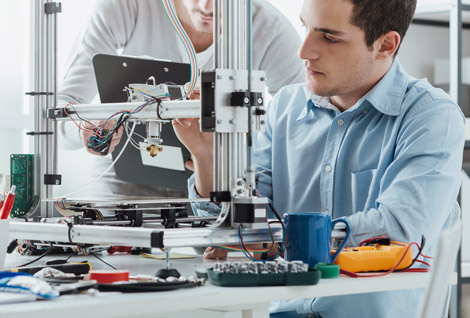 Engineering & Consultancy
Our engineering, consultancy and projects teams have 100+ years combined experience and expertise with the Gas Solutions sector.
Whether you require full consultancy / project engineer for a day or you need a complete plant designed and built from a 'green field' site, IGPH is the ideal industry partner for you, with extensive experience and expertise in the gases industry. A range of services can be provided from: feasibility studies and proposal development; instrument, mechanical, electrical, process, civil engineering and design; project management; construction management; consultancy; commissioning; and validation.
Safety forms a key part of any project, and as such our projects include all the correct steps. We also provide these steps as individual services: HAZOP Studies; Risk Assessment; SIL calculations; Written Schemes of Examination; Pressure Equipment Directive (PED) – compliance documentation; GAMP V qualification; Hazardous Area Risk Assessments and Zonal Classification.
In addition we can offer technical reviews of your current facilities to assess: Operations; Reliability; Productivity; and Safety.
We can be engaged to provide the services above on an individual basis; combined together, or included in any of our full 'Turnkey' projects as per your requirements.
https://igph.net/service/consultancy/
https://www.igas-ts.com/service/consultancy-services/
Packaged Gases Solutions Provider
Filling Solutions – Cylinders, Bundles & Trailers for Industrial, Medical, Speciality and Refrigerant gas & liquid filling , in both mono & mixtures, including flammable;
As the global Filling Solutions – Cylinders, Bundles & Trailers filling and supply business develops, the IGPH Group are in the forefront of technological development in Filling Solutions – Cylinders, Bundles & Trailers.
https://igph.net/downloads/filling-stations/
https://www.igas-ts.com/service/industrial-gas-cylinder-filling/
Safety, Productivity, ROI and Reliability are key drivers within all of our projects.
Tailoring our solutions to match our clients budget plays a major role in our solutions.
So, whether you're looking for a turnkey project, equipment only, standardised plant or bespoke, you need look no further,
Technology
Safety, Productivity, Reliability and longevity are the key drivers within all of our solutions
Technology to us means latest thinking in designs, processes and usability. The packaging of our solutions is also paramount thus ensuring we assist our clients in maximising their ROI.
Our technology includes;
Manual, Automatic, Mass Flow, Dynamic Blending and Gravimetric Filling methods.
Standardised, pre-engineered plant.
Fixed or "mobile" (containerised) plant.
Integrated multi pressure filling.
Integrated dual or multi Fill / Vent / Vac functions – for increased productivity
Integrated AiFill Control System……World leading software package;

Multi language
Remote support – from anywhere in the world – SCADA system
Easy (local) changes to recipes & sequences
Predictive maintenance module
Queuing system, aids with maximum productivity