Solutions for Industrial, Medical, Speciality and Refrigerant gas & liquid filling , in both mono & mixtures, including flammable;
Cryogenic pumps
Vaporisers
Line safety manifolds
Filling modules
Filling station
Valves & Manifolds
Hoses and connectors
CO2 / N20 Filling and pumping modules
Cryogenic Pumps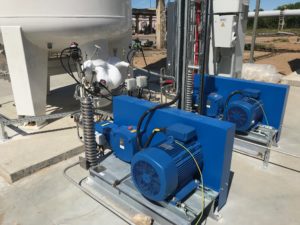 Reciprocating Pumps for Industrial Gas Filling systems comprising;

Flow rates to 27 ltrs/min
Pressure range to 420 working
Low NPSH < 1 m @ 200 min-1 (N2 liquid, -196°C)
Integrated skid design, including all required instruments
Single, dual and variable speed designs
Single, dual and variable speed pump control panels

Process pumps
High Capacity pumps
Pumps for explosion hazard area
www.krytem.de
Cryogenic Valves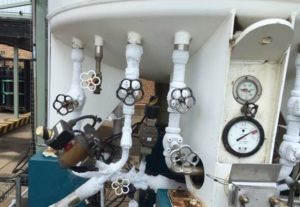 Shut off valves for Oxygen and Inert cryogenic liquids and gases;
Manual, Pneumatic and Electrical actuation
20 bar operating pressure (higher on request)
DN10 to DN40
Vaporisers and Heaters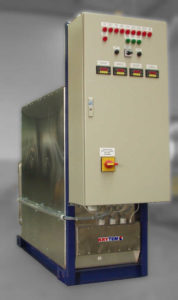 We design and manufacture gas heaters and vaporisers for all types of industrial gases, including flammable, explosive and corrosive media. In addition to devices that are heated by extracting thermal energy from the environment or industrial waste water, IGPH also offers heater and vaporiser systems with integrated heating that use secondary energy sources.
Available options:
Flow rates to 30,000Nm3/hr
Ambient Air Heat Exchangers
Gas or Oil fired heater units
Electric vaporisers and Gas heaters
Vaporisers heated by recovered energy or steam
What makes IGPH heat exchanger systems stand out?
Excellent reliability,
Easy-to-manage control features with constant gas exit temperatures
Minimal maintenance requirements
www.krytem.de
Line Safety manifolds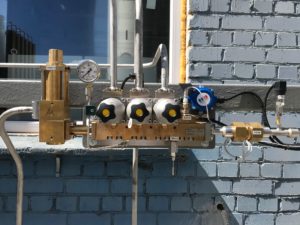 The purpose of this unit is to protect the downstream system from damaging particles, excess pressures and cold temperatures ex the vaporiser. This also includes the control of the online buffer system, designed for thermal expansion, pump over-run and additionally capacity for productivity gains.
www.m-tech-gmbh.com
Filling modules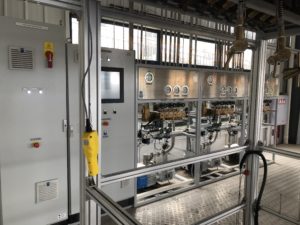 Component valves, manifolds, wall mounted racks and floor standing skids
Manual, automatic, gravimetric, mass flow, reference cylinder and dynamic blending filling.
Fixed or mobile (containerised) plant
Integrated AiFill Control System
Industrial, Medical, Speciality & Refrigerant filling
Oxidant and flammable filling
Mono and mixed gases filling
Cold Fill vaporiser bypass "bringing the Winter to the Summer"
Up to 450 bar settled pressure (600 bar design) filling
www.m-tech-gmbh.com
Filling stations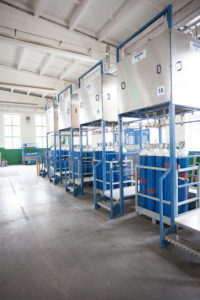 Fixed and mobile cylinder racks
Cylinder pallet station top boxes with both manual and actuated safety interlocked guarding, fixed and actuated hose assembly manifolds and counterbalanced hose extend and retraction systems
Single cylinder & pack gravimetric systems
Bundle / pack filling stations
Trolleys
Conveyor systems
Valves and Manifolds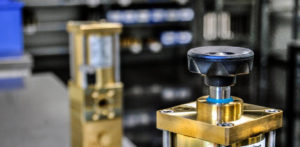 A complete range of high pressure valves and valve manifolds for use with Cylinder Filling and Gas supply systems;
DN03, 04, 08 & 12
Manual, automatic and proportional actuation / control
Filters, check valves, filter/check valves, particle traps, isolation valves and proportional valves
Fully integrated manifold assemblies – "plug and play"
420 and 600 bar designs
All valve products are adiabatically shock tested for O2 service
All products assembled and tested in ISO 7 Clean room
Complete range approved and used by all tier one gas producers
https://www.m-tech-gmbh.de/en/downloads/
Hoses and Cylinder Connectors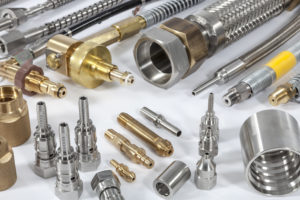 Hoses:
Standard Fill / Supply / Decant hoses; DN6 DN10 DN12
Tanker hoses; DN25 – DN50 (Low pressure)
Standards
ISO 10380 – Corrugated metal hoses & hose assemblies
ISO 14113 – Rubber & Plastic hoses for Industrial gases to 450 bar
ISO 1402 – Hydrostatic testing
ISO 1746 – Bend testing
ISO 4080 – Determination of permeability
ISO 7751 – Ratio of proof and burst pressure to D.P.
ISO 6803 – Pressure impulses = 150,000.
Working Pressures
Materials
Stainless Stee, PTFE, PFA, Tefzel, Polymeric, Synthetic, Rubber & Metallic
Applications
Industrial, medical & specialty gases, cryogenics, liquids and Steam
Safety features
Adiabatic shock tested for 02 applications
Integral & external heatsinks
Tow-away & incorporated swivel features
www.aeroflex.co.uk
CO2 / N20 Gravimetric Filling Modules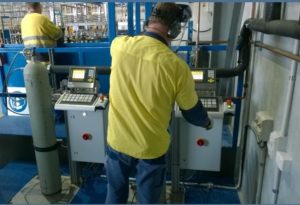 Integrated cylinder and pack filling modules;

picoFill – 20g to 4kg fill weight
uniFill – 5 to 50kg fill weight
packFill to 3000kg fill weight

Legal for trade
Automatic fill
Intergrated;

tare weight control
vacuum system
top filling option
www.filltech.de
CO2 / N20 Integrated pump skid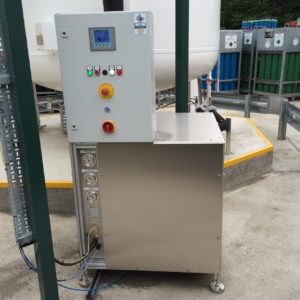 Integrated CO2 / N20 Pump skid, comprising;
Automatic start / stop cycle
Working pressure (max) 120 bar
Discharge pressure 40 to 110 bar
Flow rate 150 to 1500Kg/hr
Integrated PLC control
Ring or Sublines
Complete system ready for installation and commissioning
Ethernet connection for remote support
www.filltech.de